Managing and Promoting your Digital Assets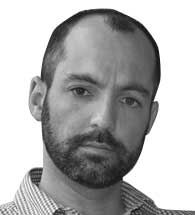 Mark Lynch is your consultant with specialist knowledge of art and history imagery helping picture libraries, cultural institutions and not for profit organisations manage and promote their digital asset collections.
With over fifteen years experience in the picture licensing industry, he  has been instrumental in developing, managing and marketing cultural and historical visual content at Getty Images, Mary Evans Picture Library and the auction house Christie's.
His skills above and beyond the management and promotion of your digital assets also include building and marketing a brand, contract and price negotiation, IPR and copyright.

An Introduction to Managing & Promoting your Digital Assets Consultancy
Full day on site at your premises:
Review of requirements, aims and objectives
Evaluating and understanding what and how you want to store and access your digital assets
Understanding picture editing techniques and solutions
Content management, Digital Asset Management, Image library management – choosing, using and developing image library management software
Creating and using hierarchical keywording and controlled vocabularies to create suitable embedded metadata
Optional Second Day on site at your premises:
Competitor analysis
How to promote/present content to prospective image buyers, partners and licensees
Developing a direct sales and/or agent distribution network
Selecting, organising and attending industry trade shows
Please note that if funds are only available for one day then you have the option to remove topics of less importance from the day one agenda and replace them with topics of more interest from the day two agenda.
This is an 'introductory' day where you will be provided with a 'brief overview' of each topic.   After this consultancy day, Paul Sugden will be provided with a brief synopsis of your current situation and thoughts with regards to the management and promotion of your digital assets.  Further days of Consultancy can be requested.
Make a Booking
To book a consultancy package contact us and let us know which consultants you would like to book along with some provisional dates that you are available.
Read my blog posts
The Online Legacy of Information – Can you be trusted to get it right?