The Journal of the Royal Army Medical Corps JRAMC is the professional clinical journal for military medicine and has been published since 1903…Townsweb Archiving were selected to scan [volumes of a journal], OCR and then supply the final result on a hard drive. This they did most efficiently and well within the estimated time frame. The work carried out was to a very high standard with the images extremely clear. Townsweb are to be congratulated for the excellent service they provide.
Safeguard heritage
Counter deterioration, damage and loss with robust digital duplicates
Protect assets
Maintain reputation and integrity stylistically and guard against infringements
Broaden engagement
Innovate to attract new online audiences and reconnect with existing ones
Remember & respect
Mark significant people, anniversaries and events while supporting research
Digitisation
Digitise your military archives
Military archives are popular with historians, families and researchers, but it is important to balance their popularity and access against the vulnerable nature of physical heritage items. The creation of digital replicas overcomes these barriers, removing risks associated with physical handling and protecting your collection's legacy. Embrace the power of digital storytelling and protect your personnel registers and records.
View all digitisation services
Hear more from organisations we work with
Sandhurst
"The updated web service provided by Townsweb afforded the opportunity to reconcile our initial web provision with a new vision going forward. With PastView we are now able to edit our content and manage our online data in a way we were never able to do before. Incorporating a legacy system into a new format was understandably not straight-forward. However, the team at TownsWeb were especially patient and approachable; being keen to ensure that the system met our needs - which it certainly does."
Dr Sebastian Puncher
Royal Military Academy Sandhurst
RDG
"By hosting the archive online, we can resource our museum staff and volunteers in their work, providing a time capsule for those that have served in support of their wellbeing. Equally, we can support those from outside the regiment with educational, ancestral and historical enquiries.
Throughout this partnership TownsWeb's expertise and experience have been invaluable. Providing innovative, flexible and empathetic solutions to our needs. The outcome of which is our exciting, educational site. That sustains our heritage, promotes our ethos while continuing to inform and inspire the men and women that serve today."
Graeme Green
Royal Dragoon Guards
Recent news & customer stories from military archives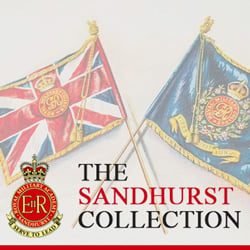 The Royal Military Academy Sandhurst – creating a research website of national and international importance with a bespoke PastView system.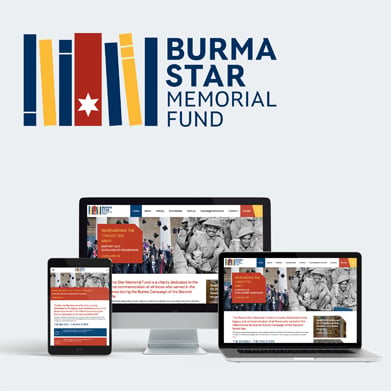 Read the full Burma Star case study here to discover the digital journey from highly detailed design brief to published and beautifully polished website.