Compact Disc
The compact disc has proved hugely popular over the years due to its highly portable nature. Consequently, there exists a great deal of content in this format that would benefit from the protection afforded by digitisation. Converting compact disc to digital is a prudent step, protecting your material from permanent loss or damage and making it quickly accessible.
Thankfully, TownsWeb Archiving's CD to digital service uses experienced technicians who are experts in restoring and converting all your compact discs to digital, delivering a transferred copy of data onto a secure format.
TownsWeb Archiving also offers an automatic audio transcription service, ideal for CD's which contain oral histories. These files can be turned into typed text to make them searchable by keywords.
Find out how much your project could cost
Hear what our clients have to say about our digitisation services

TownsWeb Archiving have proved very able and extremely helpful in supporting us to bring a local heritage alive for local people. We would certainly recommend TownsWeb Archiving to other libraries, museums and archives.
Exhibition and Display Officer

We are delighted with the results. Without TownsWeb Archiving's services we could not have completed the work in time and on budget. Their staff have been nothing but approachable, helpful and attentive and I can strongly recommend their services.
Head of Digital

TownsWeb offered us a complete end-to-end service, from scanning and transcription, to web design and content management software. Their work was completed quickly and to a high standard, and we are extremely pleased with the results.
Information & Archives Officer
Digitisation Frequently Asked Questions
The content held on the compact disks will determine the formats that TownsWeb Archiving can provide. In most cases our CD digitisation is for the transfer of files (any formats) onto a more stable long term storage device. This will assist in the migration of CDs into a platform or preservation system in a fast, secure method, from hard drives, LTO or other easily readable hardware.
All content is captured by our highly trained digitisation technicians, before undergoing a formal quality assurance checking procedure. The final step in the process is the delivery of your electronic files by hard drive.
Calculate the cost of digitising your loose items collections
Simply input your specifications into the FREE digitisation quote calculator below, to get an estimate of how much your project might cost. The prices quoted are indicative for your material quantity and type but are subject to any additional costs such as file naming, folder naming and any post-processing requirements you may have.
If you don't see your specific material listed it might be that your content is more suited to an informal chat.
Calculate your project costs
Enter your project details, material type and email using the form provided
Review your quote
Look out for your free no obligation quote, received straight to your inbox
Speak with our consultants
Book a discovery call if you have any questions or wish to proceed with your project
Audio Visual Digitisation Quote Calculator
Important Note: We charge a standard £500 project set-up and management fee in addition to the cost of digitisation.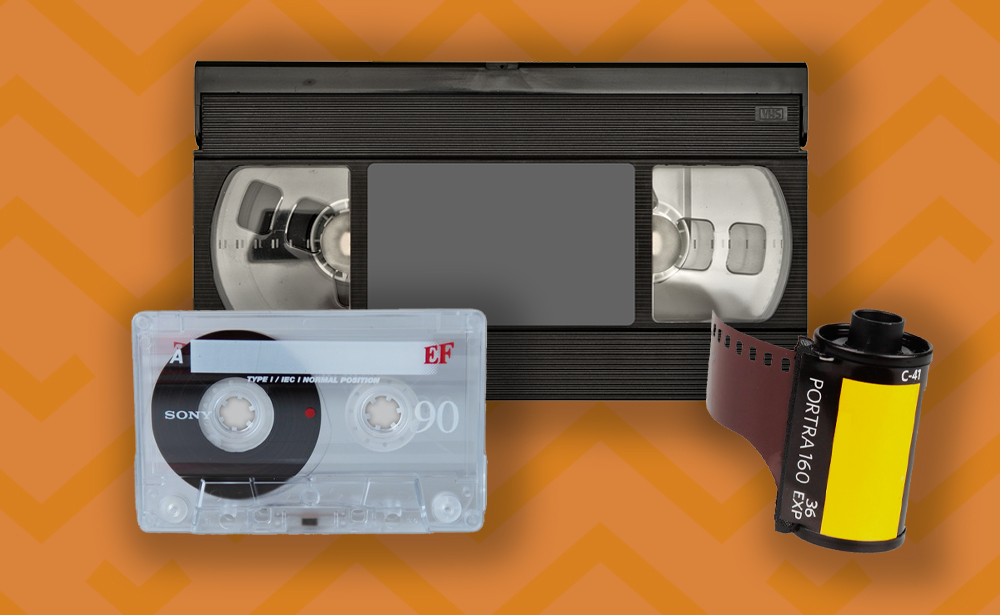 Capture the data within your Compact Disc collection
Digitisation places your CD collection in the perfect format to capture the valuable data contained within it, offering great potential for system integration and online access and discovery.
We can capture the data within your collection with audio transcription. Identifying every spoken word, our specialist software captures and converts audio in a speech-to-text conversion, transcribing any text format and creating a permanent, secure and highly accurate record. Every spoken word can also be time stamped, making your audio content completely searchable.
Learn more about Audio Transcription
Publish your Compact Disc collection online
PastView is the perfect platform for publishing your CD online, offering great potential for access and discovery. Manage and publish your collection with: