A tailored cemetery solution for bereavement services
Save time, reduce costs and improve access to your registers, maps & records
TWA offers a cemetery solution specifically constructed for bereavement services. This five phase process is designed to lead organisations through the distinct stages of digitisation, transcription, offline access, online management and access, right through to public access, and is perfect for crematorium and cemetery based records and registers. From retrieving grave, burial, cremation or map entries, to protecting physical items from damage or loss, the five phase process is on hand to support the bereavement sector every step of the way.
Learn more about our cemetery solution
Safeguard records
Counter deterioration, damage and loss with robust digital duplicates
Protect assets
Maintain reputation and integrity stylistically and guard against infringements
Reduce costs
Save on operational costs relating to the management of physical archives
Service continuity
Maintain obligations and look-up services in the absence of records and registers
Digitisation
Digitise your bereavement records
Balancing the access and research of cemetery archives against the vulnerable nature of physical heritage items is a real dilemma for cemetery collection holders. Creating digital replicas of physical archive material overcomes barriers, creating opportunities for simple offline searches, online management and even revenue generation, removing associated handling risks.
Cemetery Solution: Digitisation (Phase 1)
Hear more from organisations we work with
Birmingham City Council
The feedback from our cemeteries staff using PastView Chronicle has been absolutely fantastic. They now don't know how they managed without it and wish that we'd have undertaken the project sooner!
...We have received a huge amount of positive feedback from members of the public using the system, a number of whom have been trying to trace family members for many years with no success and have been able to trace these records within a few minutes using the new system.
I really can't express more appreciatively how impressed we are, not only with the system and the Birmingham Burials website, but also the efficiency and professionalism of everyone that we have come into contact with at TWA.
Bev Nash
Birmingham City Council, Bereavement Services
Recent news & customer stories from bereavement services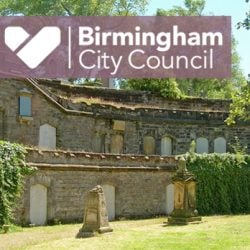 Digitisation & transcription of volumes upon volumes of valuable and irreplaceable burial records.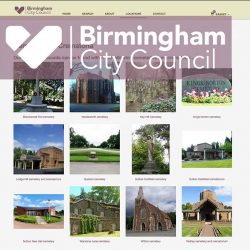 Townsweb Archiving were consulted by Birmingham City Council because, like many authorities, they were.