VHS & VHS-C
TownsWeb Archiving's VHS digitisation service uses expert scanning technicians to capture and convert VHS tapes to digital. VHS is prone to deterioration as a result of time, continued use, and storage conditions making it harder, if not impossible, to access the content contained within. Turning your VHS to digital is a prudent step in protecting your material and safeguarding it from loss. It also primes it for online publishing and access, which can be achieved through our PastView platform.
Find out how much your project could cost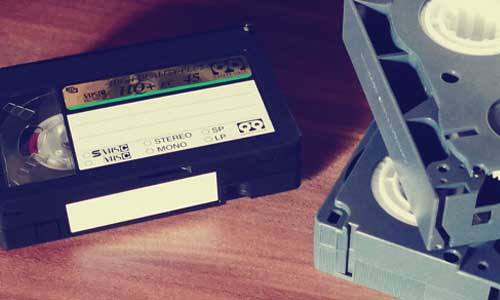 Hear what our clients have to say about our digitisation services

TownsWeb Archiving have proved very able and extremely helpful in supporting us to bring a local heritage alive for local people. We would certainly recommend TownsWeb Archiving to other libraries, museums and archives.
Exhibition and Display Officer

We are delighted with the results. Without TownsWeb Archiving's services we could not have completed the work in time and on budget. Their staff have been nothing but approachable, helpful and attentive and I can strongly recommend their services.
Head of Digital

TownsWeb offered us a complete end-to-end service, from scanning and transcription, to web design and content management software. Their work was completed quickly and to a high standard, and we are extremely pleased with the results.
Information & Archives Officer
Digitisation Frequently Asked Questions
At TownsWeb Archiving we use high-resolution scanners to capture your content, delivering FFV1 lossless files or 10 bit uncompressed video files in .mkv or .mov containers. We create viewing files as H264 encoded .mp4 files or DVD and we are confident that we can deliver any other digital video files, according to your requirements and needs. Turning your VHS to digital is a prudent step, protecting your material from permanent loss or damage and making it quickly accessible.
All content is captured by our highly trained digitisation technicians before undergoing a formal quality assurance checking procedure. The final step in the process is the delivery of your electronic files by hard drive.
As part of our audio visual digitisation service we will check the condition of the film to ensure it is robust enough to be scanned and perform minor remedial works if it is not. This includes:
Checking the perforations and splices (joins) in the film – and repairing these where necessary.
Checking that there is sufficient head and tail at either end of the film – adding this if there is not
Once we have confirmed that the film is transferable, in order to ensure the clearest, highest quality scans possible, we will then clean the film using our gentle cleaning system before digitising it.
Colour grading is the process of altering and enhancing the colour of a motion picture, video image, or still image either electronically or digitally.
Once we have scanned your film to produce DPX master files, our expert technicians will then adjust the chrominance and luminance of the files to produce a final grade.
As part of our film digitisation service, we also offer several additional optional services to restore and enhance the digital versions of your film.
These include:
Image stabilisation
Flicker removal
Dirt removal
Scratch removal
Each of these services is run as a separate process on your digitised film meaning four unique "passes" over your digital files.
As standard we can provide:
DPX files (high resolution master preservation copy)
MOV files ("prores" copy)
MP4 files (lower resolution access copy, ideal for use on the web)
Most other industry standard formats you may require
Calculate the cost of digitising your loose items collections
Simply input your specifications into the FREE digitisation quote calculator below, to get an estimate of how much your project might cost. The prices quoted are indicative for your material quantity and type but are subject to any additional costs such as file naming, folder naming and any post-processing requirements you may have.
If you don't see your specific material listed it might be that your content is more suited to an informal chat.
Calculate your project costs
Enter your project details, material type and email using the form provided
Review your quote
Look out for your free no obligation quote, received straight to your inbox
Speak with our consultants
Book a discovery call if you have any questions or wish to proceed with your project
Audio Visual Digitisation Quote Calculator
Important Note: We charge a standard £500 project set-up and management fee in addition to the cost of digitisation.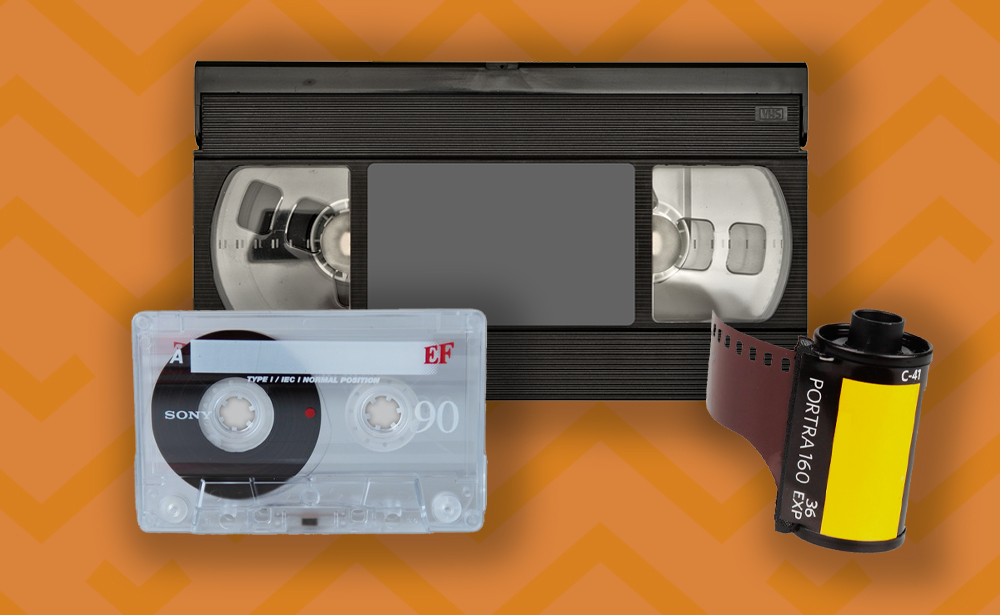 Capture the data within your VHS & VHS-C collection
Digitisation places your VHS & VHS-C collection in the perfect format to capture the valuable data contained within it, offering great potential for system integration and online access and discovery.
We can capture the data within your collection with audio visual transcription. Identifying every spoken word, our specialist software captures and converts audio in a speech-to-text conversion, transcribing any text format and creating a permanent, secure and highly accurate record. Every spoken word can also be time stamped, making your audio content completely searchable.
Learn more about Audio Visual Transcription
Publish your VHS & VHS-C collection online
PastView is the perfect platform for publishing your VHS & VHS-C online, offering great potential for access and discovery. Manage and publish your collection with: