Aperture Cards
Aperture Cards were traditionally used to store reduced copies of often much larger scale documents, such as plans and maps. Once a popular method of choice for managing and storing archives, aperture cards were not without their limitations, suffering from deterioration over time or potential loss through fire, flood or theft. Consequently, this format has been mostly superseded by the emergence of the digital age and the opportunities offered through professional scanning and digitisation.
We have a vast amount of experience and the technology to scan and digitise your aperture cards in PDF/TIFF/JPEG or any other file format required.
Find out how much your project could cost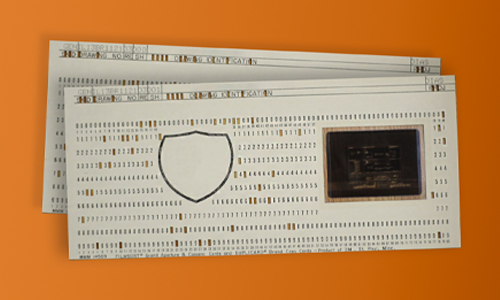 Hear what our clients have to say about our digitisation services

I can safely say that with TownsWeb I happily recommended them to other companies for similar scanning and digitisation [projects] because I know they can be trusted. They can be relied upon to get the job done… they get it right, first time, every time.
Project Manager

Thanks to the digitisation carried out by TownsWeb, we have been able to extend the reach of our collections, for example by using the high quality images on our website. This makes the material available for those that cannot physically get to our museum due to its rural location, but also globally for research and educational purposes.
Museum Curator & Project Leader

TownsWeb offered us a complete end-to-end service, from scanning and transcription, to web design and content management software. Their work was completed quickly and to a high standard, and we are extremely pleased with the results.
Museum Curator
Digitisation Frequently Asked Questions
To increase accessibility and flexibility of use
Speed up access
Compliance with legal requirements for requests for information and reducing the risk of fines as a result of delays
Safeguarding of valuable records
Aperture Cards are mounts in which 35mm microfilm frames are stored, historically retrieved through a system of machine based automation. These were a popular method relied upon in engineering and title information was often printed across the top of the card. We can capture this title information also for inclusion in file names and to ensure that it is not lost.
35mm Aperture Card
35mm aperture cards are the most common. The frame mounted within the card is a single 35mm image that is often of engineering or building significance, reflecting an aspect of a particular project.
16mm Aperture Card
16mm aperture cards consist of a mount with space for a 35mm image, but a 16mm image is used instead, or sometimes 4 x 16mm images. This image (or images) are often of engineering or building significance and reflect an aspect of a particular project.
Hollerith Aperture Card
Hollerith Aperture Cards consist of punch holes containing data relevant to the image. Our scanners can capture both this data and the image. This image and data is often of engineering or building significance and reflects an aspect of a particular project.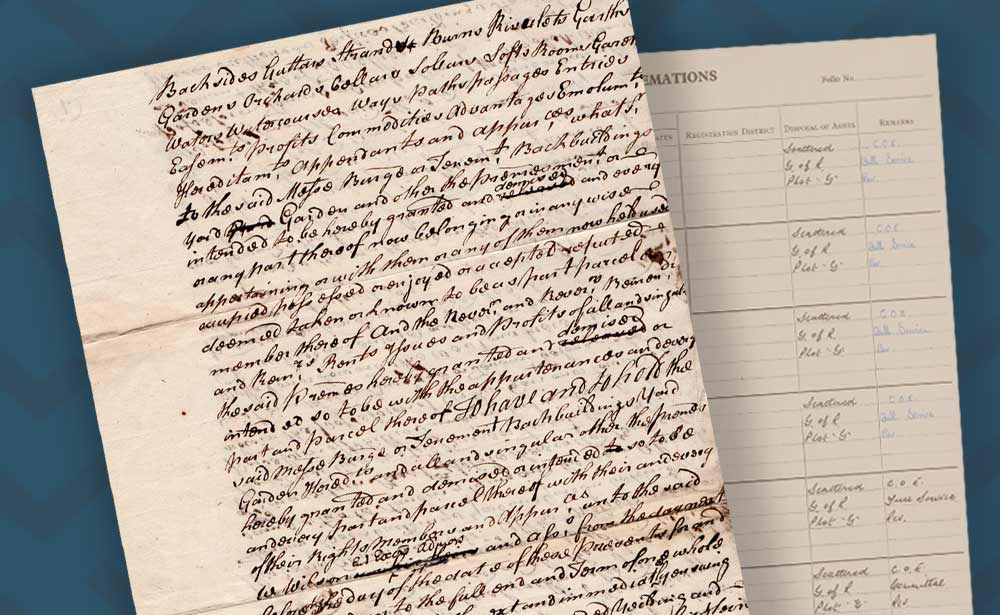 Capture the data within your Aperture Cards
Digitisation places your aperture cards in the perfect format to capture the valuable data contained within them, offering great potential for system integration and online access and discovery.
Capture the data within your collection with handwritten transcription, identifying any handwritten or cursive script within images and converting this to searchable and machine readable textual metadata through a process of scanning. Using bespoke transcription validation software we can guarantee highly accurate results, carrying out any preprocessing measures required and outputting to any format.
Learn more about Handwritten Transcription
Publish your Aperture Cards online
PastView is the perfect platform for publishing your aperture cards online, offering great potential for access and discovery. Manage and publish your collection with:
Would you like more information?
If you would like to learn more about our services or request a free quotation, please feel free to contact us.

CALL US
01536 713834

REQUEST A FREE
QUOTATION

USE OUR ONLINE
QUOTE CALCULATOR