Digitisation Strategy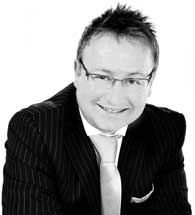 Paul Sugden is the Managing Director of TownsWeb Archiving Ltd.  He is an Information Technology specialist and prior to setting up TownsWeb Archiving Ltd worked as a Software Developer, Systems Analyst, Database Performance Specialist and Software Development Manager with organisations such as the Police, Virgin Media/NTL, Merlin and the BBC.
Paul has worked on more than 100 Cultural Heritage Digitisation projects for various well respected UK organisations including Royal Doulton, Thomas Cook, Sandhurst Military Academy, Isle of Man National Heritage, Borthwick Institute and English Heritage.
Digitisation Strategy Consultancy Package delivered by Paul Sugden
Day One (Full day on site at your premises):
Review of requirements, aims and objectives
Survey of archive – summarisation of content
Content discussion, prioritisation and 'cherry picking' of 'top items' that are ready for digitisation
Digitisation – what is it and how does it relate to your archive items
Digital Formats – choosing the correct digital capture formats, resolutions, manipulation techniques, output file formats for your archive items
Indexing, Metadata, Transcription & OCR – what is it, how can it help you, how can it be done, accuracy levels and output formats
I.T. / Accessibility discussion – integration in to existing systems, purchase of new systems, displaying content online and whether there are opportunities for generating revenue from the archive
Day Two (Full day off site – further days may be requested/required):
Further investigations, interviews and meetings
Intermediary discussions with other consultants and possible attendance at meetings (if requested)
Writing of Strategy Document detailing firm recommendations and a suggested plan of action
Day Three (Half day on site):
Presentation of Findings
Provision of Digitisation/I.T. Strategy Report
Discussion of Plan of Action going forward
Make a Booking
If you would like to book your FREE pre-consultancy day or a consultancy package then contact us and let us know which consultants you would like to book along with some provisional dates that you are available.
Read my blog posts
Collaborative Working – What's the secret?
Adventures of a Digitisation Consultant