Digital Marketing, Social Media & Search Engine Optimisation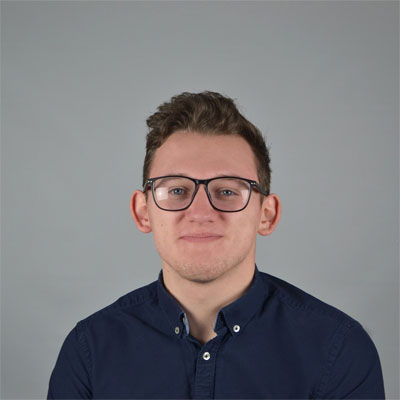 Marshall Parr's role at TownsWeb Archiving is head of marketing. Possessing a wealth of knowledge and experience in marketing, with experience working with a diverse range of B2B and B2C businesses. Whilst working as an account manager at a digital marketing agency, Marshall worked closely with upwards of 25 businesses to develop their marketing strategy and grow their business online.
A specialist in digital marketing, Marshall holds expertise in social media, paid search advertising, email marketing, blogging and other online copywriting. In addition, he is trained in the latest Search Engine Optimisation (SEO) strategy, to help organisations drive a greater volume of relevant search engine traffic to their websites.
An introduction to Digital Marketing
Marshall's consultancy service includes:
Search engine optimisation (SEO): raise your profile with online search engines
Paid Search Advertising: generating large volumes of visitors, on a budget
Blogging & online copywriting: keep visitors engaged with your online collections
Email marketing: keep interested visitors returning to your website
Social media: help new followers discover your collections
Conversion Rate Optimisation (CRO): increase your visitors engagement and reach your online collection's goals
Marshall's introductory day to digital marketing will provide you with a brief overview of digital marketing channels and techniques most suitable for you. Further days of consultancy can be requested to allow for more in depth strategy planning.
To learn more you can read Marshall's 3 Top Tips for Increasing the Reach of your Digital Archive.
Make a Booking
If you would like to book a consultancy package with Marshall contact us and let us know some provisional dates that you will be available.