If you are looking to digitise your cemetery registers and plans, transcribe their contents, find a Cemeteries Administration Package or to put your records online then we can help.
Digitisation For Bereavement Services
Please take a moment to answer these questions….
Are your grave, burial, cremation registers, books of remembrance, and plot maps deteriorating from being used everyday? Are they getting difficult to read?
Do members of your staff have difficulty handling the large registers?
When members of the public ask for historic information, do you still manually search through the books in order to find records?
Are you interested in putting your records online for the public to view and perhaps earn revenue from this service?
Are you looking for a robust, low-cost and simple to use Administration System for your Cemetery or Crematorium?
If you answered "yes" to any of the above then TownsWeb Archiving can help you.
There are 3 or 4 phases to a Bereavement Services digitisation strategy. You may decide to simply undertake the first phase (digitisation) or you may decide to do everything and put your records online.
SERVICES WE THINK YOU WILL BE INTERESTED IN
Phase One: Digitisation
The first phase is to ensure that your plot maps and registers are digitised/scanned. This will enable easier access to the records by members of your staff and will also ensure that you have a duplicate copy of your records should theft or some form of dreaded disaster like (fire, flood etc.) occur.
We will provide you with Book Viewing Software – allowing you to flick through the pages of your registers on screen. You can print, fax and email pages directly from the software. You can also copy individual records from the pages and paste them in to external applications such as Microsoft Word or Outlook.
This first phase of digitisation is relatively inexpensive and the benefits far outweigh the initial cost. Furthermore, the costs for digitisation can sometimes be split over financial years – allowing you to perhaps scan books and maps for one or two cemeteries at a time.
TownsWeb Archiving Ltd offer this digitisation service either on site at your offices or off site at our studios.
For more advice on planning a cemetery record digitisation project read our Digitising your Burial Records Essential Project Planning guide.
Phase Two: Transcription
The second phase is to transcribe the records from your registers. Transcribing fields such forename, surname and year of burial and linking these records through to your scanned register pages will enable speedier access to the records by members of your staff and will also create opportunities to open your records up to the public and perhaps earn revenue (see below). Your transcribed records can also be imported in to a System such as PastView Chronicle, BACAS or EPILOG.
TownsWeb Archiving are experts in transcribing old, hand-written records and guarantee an accuracy of at least 95%.
Read more about our data OCR and Transcription services.
Phase Three: Online Access
After digitising your records and transcribing the records you may wish to consider placing your burial and cremation records online for the public to access either "free of charge" or on a "pay per view basis" generating extra revenue for your authority.
TownsWeb Archiving Ltd have helped a number of authorities put their records online. Take a look at the following links:
www.birminghamburialrecords.co.uk/
www.kingston.gov.uk/directory/20/grave_records
www.townswebarchiving.com/SpennymoorSearch/
www.falmouthtowncouncil.co.uk/search-burial-records
Government Spending Cutbacks – What Can be Done?
The current cutbacks following the review in Government spending seem to be hitting pretty much everyone within Bereavement Services at the moment. Please read our thought provoking article discussing ways of tackling the reductions in budget.


View All Cemetery Case Studies
TRUSTED BY ARCHIVISTS THROUGHOUT THE UK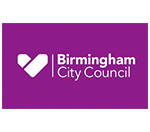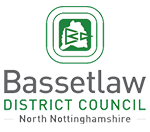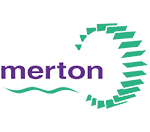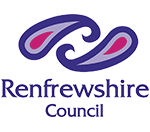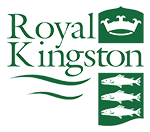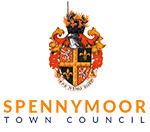 FIND OUT MORE ABOUT OUR SERVICES
If you would like to find out more about our servuces, please contact us.

CALL US
01536 713834

REQUEST A FREE
QUOTATION

USE OUR ONLINE
QUOTE CALCULATOR