Testimonials
"Now that people can access our cadet registers online, it means they don't have to physically come here and turn the pages… TownsWeb Archiving provided the best value for money and the digitised files are fantastic"

Dr Anthony Morton
Curator-Sandhurst Collection
Royal Military Academy Sandhurst
---
"TownsWeb have been really interesting to work with…the resulting outputs exceeded expectations…"

Michael Pritchard, Director General
Royal Photographic Society
---
"TownsWeb digitised some sensitive drawings and produced high quality digital images, which will now be used by researchers to minimise the potential damage to the originals. A great service from start to finish."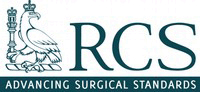 Louise King, Archivist
Royal College of Surgeons
---
"I was very impressed by the quick accommodation of our project, which had a short deadline. The personal collection of our ledgers was reassuring and better than using a courier, and the issues with some of our ledgers needing re-scanning was dealt with quickly and efficiently. Thank you."

Elizabeth Bradshaw
Data Scientist
British Oceanographic Data Centre
---
"I found the handling of our particular needs were dealt with in not only a very professional way, but with every effort in understanding our own experience in such projects and in a very supportive way. The post-project contact was also much appreciated.
We were very impressed with all staff we came into contact with and I will certainly recommend TownsWeb to others in our field."
Malcolm Taylor, Library Director
English Folk Dance & Song Society
---
"I would be very happy to trust this company with further fragile materials from our collections. I found all the staff I had contact with helpful, knowledgeable and responsive"

Alison Mason, Archivist
King's College Taunton
---
"Having used TownsWeb previously, we were more than happy to use them again to scan and reproduce our old cemetery maps. The work was completed very smoothly with the scanning taking place on site so that we were not without the plans at any time. The final result was excellent!
The quality and presentation was first class. We look forward to working with TownsWeb in the future and would have no hesitation recommending them."

Dale Willis
Cemeteries, Crematoria & Mortuary Mgr
Liverpool City Council Cemeteries
---
"We received a fast, efficient, friendly and professional service from TownsWeb, we would happily use their services again for any future projects."

Sharon Campbell
Havering Central Library
---
"TownsWeb made everything very straightforward for us and have been helpful, friendly, and efficient at all times."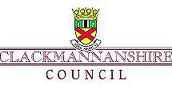 Lindsay Todd, Registrar
Clackmannanshire Council Cemeteries
---
"Constructive help and advice from day one. It was a pleasure to deal with the TownsWeb team."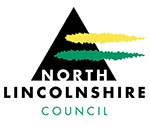 Carol Longbone
North Lincolnshire Council
---
"TownsWeb offered a complete end-to-end service, from scanning and transcription, to web design and content management software. Their work was completed quickly and to a high standard, and we are extremely pleased with the results.
The knowledge and expertise of their staff was invaluable. We now have a secure off-site back up of our Photo Library and the collections are accessible to a worldwide audience online."

Janice Miller
Information and Archives Officer
East Dunbartonshire Leisure & Culture Trust
---
"The real motivation was to have high-quality images of the material at our disposal for exhibitions, publications and for public access, we are delighted with the results. Without TownsWeb Archiving's services we could not have completed the work in time and on budget. Their staff have been nothing but approachable, helpful and attentive and I can strongly recommend their services."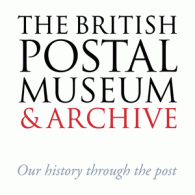 Martin Devereux
Deputy Catalogue Manager
The British Postal Museum & Archive
---
"I am writing to express my thanks to you and your colleagues for the keen interest in the scrapbooks themselves and all the effort that has been put into it by TownsWeb, and your never failing positive answers to what was thrown against you by one and all. We were most impressed by what has been produced, so attractive too. I am a governor of a primary school and recently at a meeting I talked the scrapbooks and the project. One of the teachers said that this is a life's work and now I can die. We all had a laugh."
Keith Davidson
Country Houses Collection
---
"WLCT have a large collection of historic photographs comprising around 30,000 images in a variety of formats including original prints, glass plates, lantern slides and 35mm negatives. Thanks to the Heritage Lottery Fund, we were able to get 5,000 images digitised and make them accessible through a website. After a tendering process, we chose TownsWeb Archiving Ltd to digitise the images, provide us with a collections management system, develop a public website where prints could be ordered and handle the orders of prints and despatch them to the customer. TownsWeb Archiving Ltd were unique in their ability to offer specialist scanning, in-house software development and customer fulfilment services.Through this joint venture with TownsWeb Archiving we are hoping that the public will have better access to their heritage and any revenue generated will help us fund the digitisation of further photographs. We would certainly recommend TownsWeb Archiving to others."

Lisa Keys
Exhibition Officer
Wigan Leisure and Culture Trust
---
"At London Borough of Merton we searched the marketplace to find an experienced company that could scan our cemetery registers and maps, transcribe their contents and then feed them in to our BACAS Administration System.We decided to go with TownsWeb Archiving Ltd because they were very price competitive and they provided us with some very clear and accurate samples. More importantly they had been highly recommended to us by two other London Borough's.We are completely happy with the service that TownsWeb Archiving have provided. They collected and returned our books and maps within the timescales that we had requested. They provided a 'lookup' service when we needed information from the books. The images that they provided were excellent. The transcribed data from the hand-written records is very accurate. Finally they have liaised with Clear Skies Software to ensure that the transcribed data is formatted in such a way that it can be easily imported in to our BACAS system.TownsWeb were efficient and accurate in their work, highly professional and friendly in their service. We would recommend TownsWeb Archiving Ltd to any Bereavement Service thinking of carrying out the essential task of backing up hard copies and digitising their cemetery registers, records and maps."

Mark Robinson
London Borough of Merton Council
---
"When we outlined our plans to digitise our cemetery maps to a number of interested companies, only Townsweb Archiving could facilitate the scanning of our large plans on site. That our plans never had to leave our office was not only very reassuring but operationally far more convenient for our very busy cemeteries office. The whole process was done quickly and efficiently and with no disruption to the provision of our service.The quality of the digitised maps was excellent and the supplied graphical software and staff training gave us the ability to update and maintain the digitised map images in conjunction with ongoing burial section development.I would recommend Townsweb Archiving to any bereavement service thinking of carrying out the essential task of backing up hard copies and digitising their cemetery documents."

Martin Doherty
Compliance Officer
Liverpool City Council
---
"We are a small privately funded Gallery and were last year fortunate enough to have some Heritage Lottery money available to digitise the archives. I can thoroughly recommend the service provided by Townsweb Archiving. They personally came and collected our archives and took them away for scanning. Throughout the process we kept in touch by e mail and at various stages samples of work done were sent to us to check.We were really thrilled with the results. The work had been done meticulously, each document being scanned in 3 formats; jpegs, tiffs and pdf files. Our indexing and instructions had been followed to the letter. We felt that Townsweb Archiving were extremely good value for money. Our budget is limited and we have to be very careful what we spend money on, but we can honestly say this was money well spent."

Ann Danks
Curator
Cookham Art Gallery (Stanley Spencer Archives)
---
"I thought I would write to you to say how pleased we are with your service. As you know we have just received our first batch of some 6000 35mm slides back from you. We were delighted with the speed and quality of your work and look forward to the next batches being returned. From our point of view, you not only took all the scanning hassle from a very large digitisation project, you impressed us with your personal attention and pragmatic flexibility. This has been a learning exercise for us and we have benefited from your suggestions and early involvement. Not only are your costs very reasonable, your communications are far superior to other agencies we have used.I would be more than happy to recommend you to others seeking archival scanning, and I am even now considering what new projects we could ask you to look at."

Ron Cookson
Chairman of Trustees
The Mills Archive Trust
---
"TownsWeb Archiving were successful in winning the tender to digitise our cemetery records and having been impressed with the quality of their work we have used them again since. Their experience in the Bereavement Services sector meant that we were confident in their ability to carefully handle our old 19th century registers and produce images to the required quality and format.Their professional yet friendly and pragmatic approach meant that the project and any issues raised along the way were handled superbly well. Their speed of work, quality of output and extreme cost effectiveness means we would certainly recommend them to others."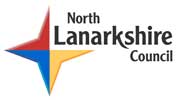 Ken Forbes
Open Spaces and Cemeteries Manager
North Lanarkshire Council
---
"TownsWeb Archiving have digitised some of our most valuable and oldest posters, maps and large plans using their flat-bed equipment. Their staff personally collected and then returned our items which meant that I had peace of mind whilst they were being transported.The quality of the images produced were second to none. The detail and colours were amazing – to full reproduction standard. We have used TownsWeb Archiving on another occasion since and we will certainly be using them again in the future."

Stephen Done
Curator
Liverpool Football Club Museum
Anfield Stadium
Liverpool
---
"A decision was taken that the Minton archive, owned by parent company Royal Doulton, which embraces two hundred years of evolving ceramic design in the form of historical shape and pattern books, along with costings, company history and important social and local history information should be preserved and recorded digitally and to this end Townsweb Archiving were commissioned to undertake this.The TownsWeb Archiving team have produced an outstanding digitised record of this archive in a thoroughly professional and timely manner enabling access for all areas of the business including the company's team of designers who particularly value the unlimited use without damage to the irreplaceable original items."

M L Smith
Archivist
Royal Doulton
---
"We commissioned Townsweb to complete a pilot project for us for our probate archive. Townsweb were engaged to image medieval, early modern and modern wills, in a variety of formats (books, rolls and flat sheets), process and index the resulting images, and provide a report on methodology and an extrapolation of the time-scale and costs of completing a full project on the basis of this pilot.Townsweb were efficient and accurate in their work, producing high quality images to our specification and a comprehensive and detailed report. While Townsweb staff were on site they handled the archives carefully and appropriately, and worked well with Borthwick staff. They completed the project within the agreed timescale and budget.I would be confident of Townsweb's ability to complete further projects at the Borthwick, and would be pleased to work with them again."

Christopher Webb
Keeper of Archives
Borthwick Institute for Archives
York University
---
"TownsWeb Archiving (TWA) came to Salters' Hall to digitize the photo albums of all the Company's past-Masters, going back to c.1849.All five albums are very heavy and cumbersome volumes, but TWA carried out the work with ease in a few hours with the minimum of disruption – the equipment used allowed each album to be digitised without the need to break the spine or dismantle the album in any way. By lunchtime the work was complete – a very successful morning's work. I was more than happy with the costs and timescales involved and wouldn't hesitate to recommend TWA to others."

Katie George
Archivist
Salters' Company
---
"TownsWeb Archiving have recently digitised some of the Sheffield Assay Offices earliest records dating back to 1773. As the Sheffield Assay Office frequently require these records it was not appropriate to send the ledgers away to be digitised. TownsWeb Archiving made one visit to assess the project, this was done extremely quickly and efficiently. They followed up with one return visit with the portable equipment and were able to digitise the records in an afternoon.The whole process was done quickly and efficiently and with no disruption to the enquiry service. The Sheffield Assay Office is extremely pleased with the quality of the digitised records and would highly recommend the service to other companies requiring digitisation on or off site."

Emma Paragreen
Librarian/Curator
Sheffield Assay Office
---