Digitising a photographic record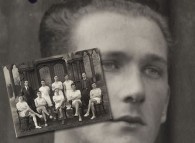 TownsWeb Archiving has recently completed a digitisation project with Brunel University to create an exhibition and catalogue of the University's historical photographic collection. The collection of 350 photographic prints illustrate the history of the Borough Road College, a predecessor college to the University, showing officers and sporting teams over a period from 1895 to 1948.
'The main drivers for digitising the collection,' said Mandy Mordue, Head of Archives at Brunel, 'were, in the first instance, to preserve the photographs themselves, and then to make them more accessible and available for a recent exhibition.'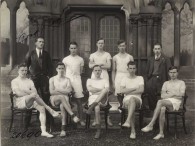 The TownsWeb Archiving team worked onsite to digitise the collection, many of which were in larger A3 formats, working around staff schedules without disruption to service delivery. Images were contrast adjusted to provide the best possible output and each photograph named in accordance with the descriptive information given to the team. Image files were provided in master tiff, surrogate jpg and thumbnail formats on an external USB hard-drive.
'Townsweb worked very well onsite, producing high quality images for us.  Although the project took longer than estimated, owing to the high number of A3 size photographs, the team worked around our services and availability at no extra cost. We are very pleased with the digital images and are currently sorting out the next project.' Mandy Mordue, Head of Archives and Records Management, Brunel University
About TownsWeb Archiving Ltd
TownsWeb Archiving specialises in providing digitisation, transcription and software services to the heritage sector, converting old, fragile and unique historical items into accessible digital formats. The company is widely experienced in handling bound volumes, maps, large format plans, handwritten documents, photographs, glass plate negatives and other archive material.
TownsWeb provides services to museums, libraries, public and business archives, regimental museums, cemeteries and other organisations who wish to digitise their archive collections for security reasons or for easier access. TownsWeb's  proprietary software systems offer options for secure collection access, maintenance and administration, and its web development team creates customised online gateways for public access to digital collections.
https://www.townswebarchiving.com/
TownsWeb Archiving Ltd can be contacted on 01536 713834 or via email at [email protected].