Postcards From The Edge – Digitisation of a unique collection of Army Service Corps postcards belonging to The Royal Logistics Corps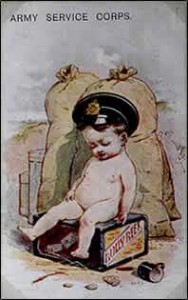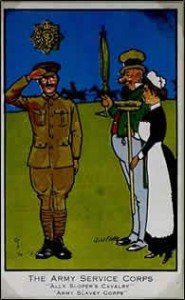 The RLC is the largest corps in the British army, with more than 16,000 soldiers and officers working in regiments throughout the world, keeping the army moving, working and in communication. The RLC Museum was founded in 1995 to preserve and promote the history of military logistics from the 13th century to the present day.
Among the museum's treasures is a magnificent collection of early postcards covering the First World War period when the Army Service Corps was active in the field providing transport, supplies and logistics.
The collection of 3,800 postcards in nine large albums is considered to be of national interest, and there is an intention eventually to donate the collection to a national museum. In anticipation of that event the RLC Museum took the decision to digitally replicate the entire collection.
For this specialist project TownsWeb Archiving worked on site at the regimental headquarters in Deepcut, Surrey, capturing the images in full colour and RAW format so they could subsequently be worked upon off site. Though many of the postcards were of course of postcard size, a number were non-standard, and some were folded – and the condition was variable. The finishes were both matt and gloss, and some were even printed on textile. The postcards had been mounted on album pages, with handwritten descriptions alongside and transcriptions of the messages on the reverse, making each page an important source of contemporary information.
The final album page images were cropped and processed to high standard TIFF formats and lower resolution JPEGs. The indexing strategy was to provide each image in a folder, with the image name matching the page number in the album, and the folder name matching the album. Great accuracy was required to ensure a match of the image to its true location. Nine CDs of images were supplied, one for each album, providing a permanent digital collection of a unique archive of social as well as military significance.
'We were pleased with the overall result. The work has been done meticulously, with each album page scanned as TIFF files. The quality of the scans is very good and excellent for reproduction. TownsWeb Archiving were good value for money. They produced exactly what we required in a professional way, and were sensitive and flexible to our needs.'
Lt Col David Owen, MBE, Museum Curator
TownsWeb Archiving Ltd can be contacted on 01536 713834 or via email at [email protected].