David Wilson Library: A digital archive for local history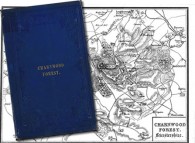 Thanks to JISC funding for an archive project in Leicestershire, a collection of rare books and manuscripts held in the David Wilson Library at the University of Leicester has been digitised and added to the online archive project, 'My Leicestershire Digital Archive'.
'This was a small but really important collection of antiquarian books, local directories and rare maps,' said Karon Smith, TownsWeb's account manager who led the project. 'They form an essential part of the growing online resources available to the county and anyone interested in the history of Leicestershire.'
The digitisation took place at TownsWeb's studios, using flatbed overhead equipment and book cradles to avoid any potential stress to the volumes or damage to the large format maps. Image files were supplied to the library on an external hard-drive in master tiff and surrogate jpg formats.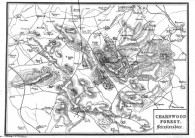 'The service TownsWeb provided was second to none, with everything coming back on time and on budget. We had a very challenging timescale but this was not a problem for them, and the one or two issues that arose were dealt with extremely efficiently. As TownsWeb collected and returned all of the items it was a very low stress service for us. What was even more pleasing was the quality of the digital files created. The contrast, sharpness, and de-skewing were fantastic.' Edward Kirkland, Enquiry Service Manager, David Wilson Library, University of Leicester.
The digitised collection can be seen at: http://www.myleicestershire.org.uk/
About TownsWeb Archiving Ltd
TownsWeb Archiving specialises in providing digitisation, transcription and software services to the heritage sector, converting old, fragile and unique historical items into accessible digital formats. The company is widely experienced in handling bound volumes, maps, large format plans, handwritten documents, photographs, glass plate negatives and other archive material.
TownsWeb provides services to museums, libraries, public and business archives, regimental museums, cemeteries and other organisations who wish to digitise their archive collections for security reasons or for easier access. TownsWeb's  proprietary software systems offer options for secure collection access, maintenance and administration, and its web development team creates customised online gateways for public access to digital collections.
https://www.townswebarchiving.com/
TownsWeb Archiving can be contacted on 01536 713834 or via email at [email protected].