Photo Opportunity – An online photographic archive of Wigan's history and heritage
The vision for online public access to Wigan's photographic archive has been a long held ambition of the Collections Development Manager of the Museum of Wigan Life, run by the Wigan Leisure & Culture Trust (WLCT).
The initial selection of 5,000 items identified for digitisation consisted of photographic prints, glass plates, lantern slides, original negatives, 6×7 slides and 35mm negatives.
Through a competitive tender process WLCT appointed TownsWeb Archiving to provide the scanning and digitisation services, and to work with WLCT to set up and host a searchable online website with a payment gateway for customers to buy prints.
Digitising the collection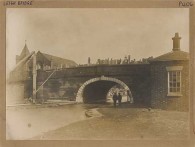 Staff and volunteers working for WLCT catalogued, labelled and packed the collection of 5,000 photos. TownsWeb staff ensured their safe transportation by arranging a personal collection.
The images were scanned to a high resolution and each file named according to the identifier written on the envelope of each photograph. Catalogue data was exported from WLCT's Adlib Museums database and attached to the record of each image. Negatives were converted to positives, and each image checked for quality and contrast adjusted where necessary, and then output in both master TIFF and surrogate JPEG formats for the web. Images were loaded to an external hard drive and redelivered to WLCT over a two month period.
Collection management
TownsWeb has developed its own archive collections management system, TWA PastView, to enable clients to continue to upload scanned images and metadata, and to associate features such as copyright protection watermarks with each image. The system, following some bespoke software development and staff training, now allows Wigan to manage the updating and display of images and control the print costs to users. TownsWeb hosts and maintains the archive, and provides the print request service to customers on behalf of WLCT.
Public access to the collection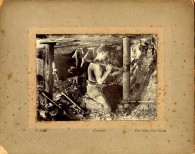 The TownsWeb Archiving team worked with WLCT staff to design and then develop a website to provide keyword search and retrieval of thumbnail images that could be enlarged to view, with an 'add to cart' option to order prints in two alternative sizes, 10"x8" or 6"x4".
The website design follows the brand and colour principles of the client's main web portal, and is compliant with W3C standards.
Print supply
Customer order enquiries and customer orders via the website are all handled by the TownsWeb team. They process the order, print the photograph, pack and post it, with the profit margin on the sale remitted to WLCT. Income generated in this way can be used to fund the ongoing digitisation of Wigan's vast photographic archive.
'TownsWeb Archiving were unique in their ability to offer specialist scanning, in-house software development and customer fulfilment services. TownsWeb have proved very able and extremely helpful in supporting us to bring a local heritage alive for local people. We would certainly recommend TownsWeb Archiving to other libraries, museums and archives.'
Lisa Keys, Exhibition and Display Officer, Wigan Leisure & Culture Trust.
We also featured in 'Arc Magazine' with regards to this project, read more here: TownsWeb Feature in Arc Magazine
TownsWeb Archiving Ltd can be contacted on 01536 713834 or via email at [email protected].