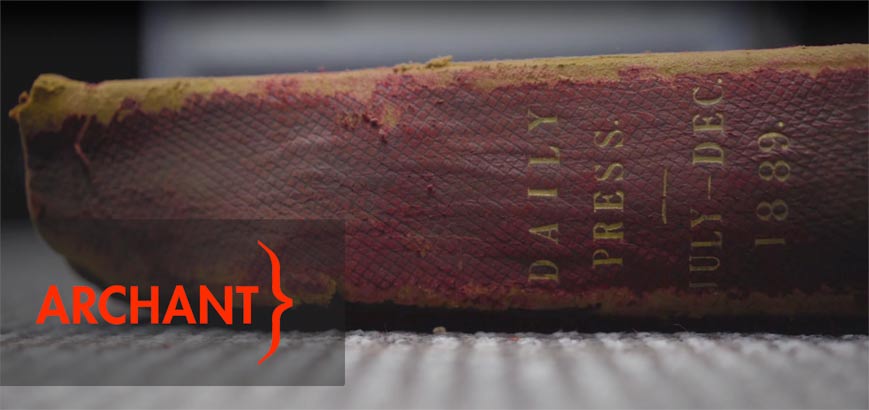 See what Chris Amos had to say…
"I can safely say that with TownsWeb I happily recommended them to other companies for similar scanning and digitisation [projects] because I know they can be trusted. They can be relied upon to get the job done… they get it right, first time, every time"
Chris Amos – Project Manager at Archant Community Media
Talking to Casper Smithson of TownsWeb Archiving
Talking to Casper Smithson recently, Chris was keen to share his news about Archant's exciting Recall Project, kick-started by the Google Initiative Fund. A total of 758,000 pages captured digitally, enabling people to access their community history recorded in the Eastern Daily Press as far back as 1870. Spoiler alert. There's a real wow story in this one!
And here's the full video…
Subscribe to our YouTube channel to keep up to date with our video series, including how our expert digitisation team scan your bound volumes, our new VR tour service and much more!