PastView – Digital Collections Publishing system
Redefine how your knowledge is

managed.

published.

shared.
Our purpose-built software solution for holders of digital collections.
PastView, with its state-of-the-art features, showcases your content online and elevates your digital collections by unlocking their potential, giving you the best tools to manage and publish through a professionally designed and purpose-built website.
Be one of thousands who are in full control of how they see and share their digital collections online.
Find your PastView Package
Solving your publishing problems with PastView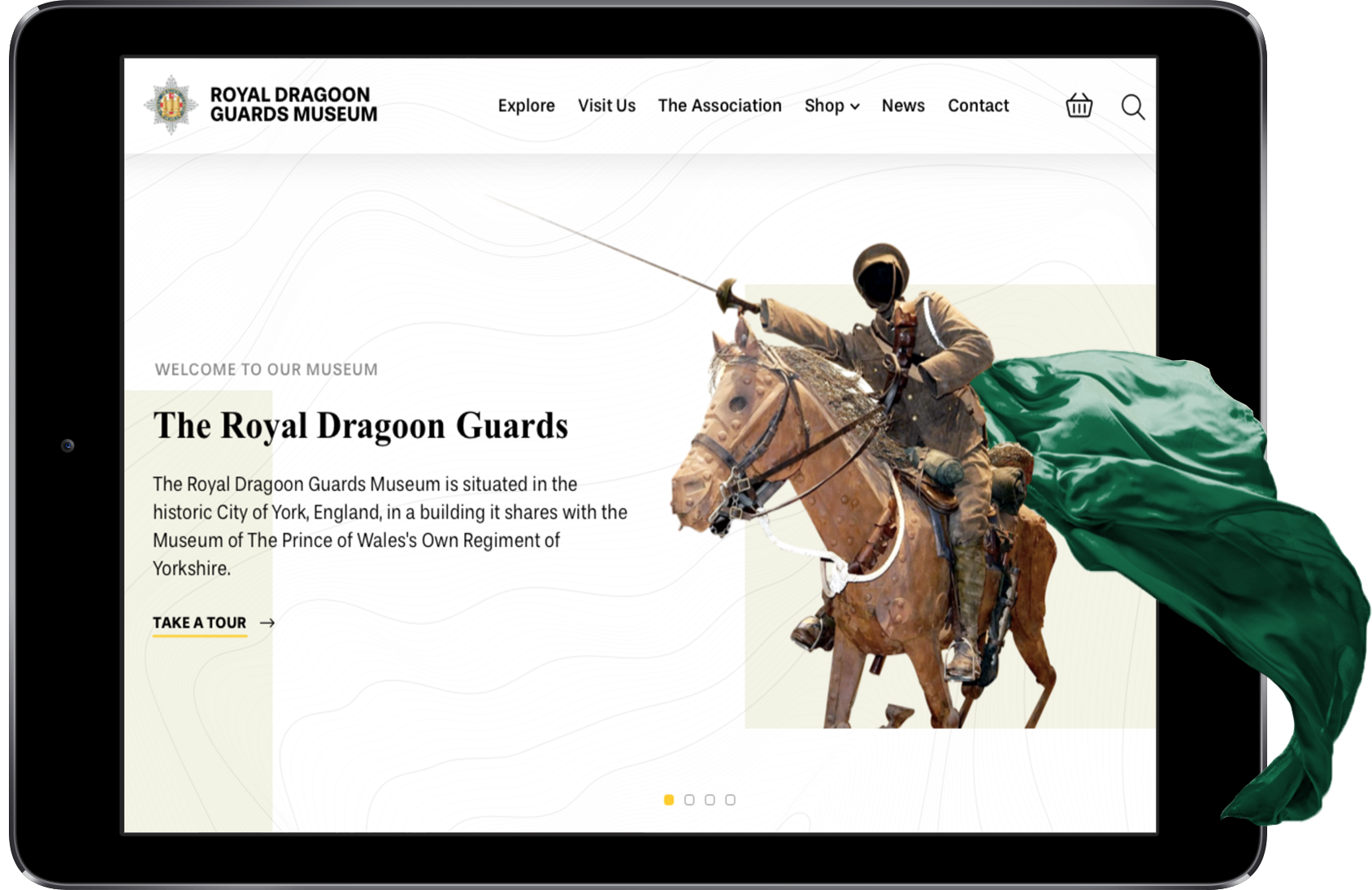 Why not heighten accessibility with mobile friendly web design, providing the gateway to your digital collections through a powerful and comprehensive search tool? Take advantage of innovative and immersive technology with an array of features specifically designed to engage audiences and keep them coming back, time and again.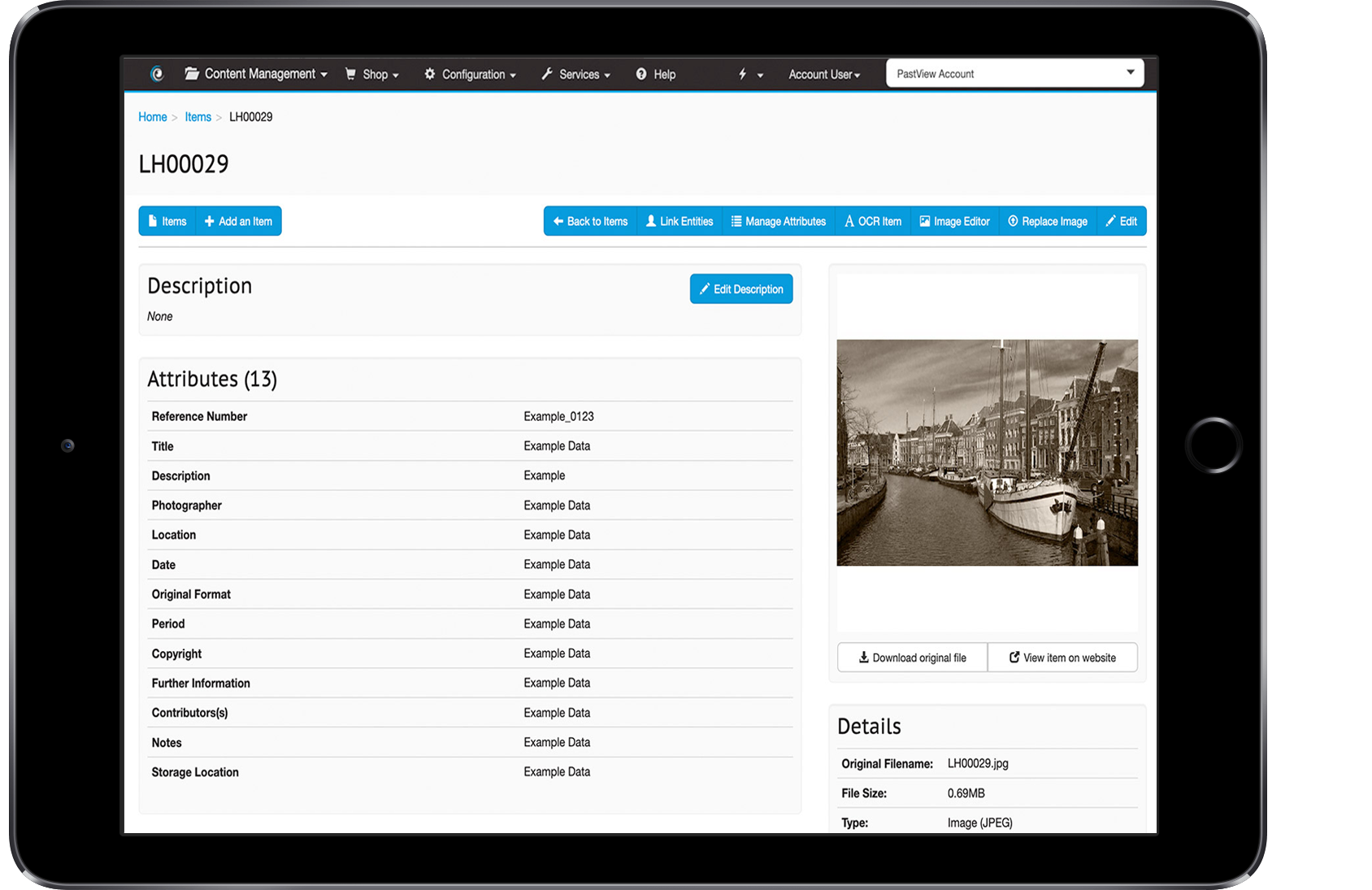 PastView is both intelligent and reliable, with the capacity to manage and organise your data, no matter the size. Always evolving to meet your digital collection's needs, PastView ensures, from the point of import, your data is methodically identified and organised into an optimised system developed for the sole purpose of enriching access to collections.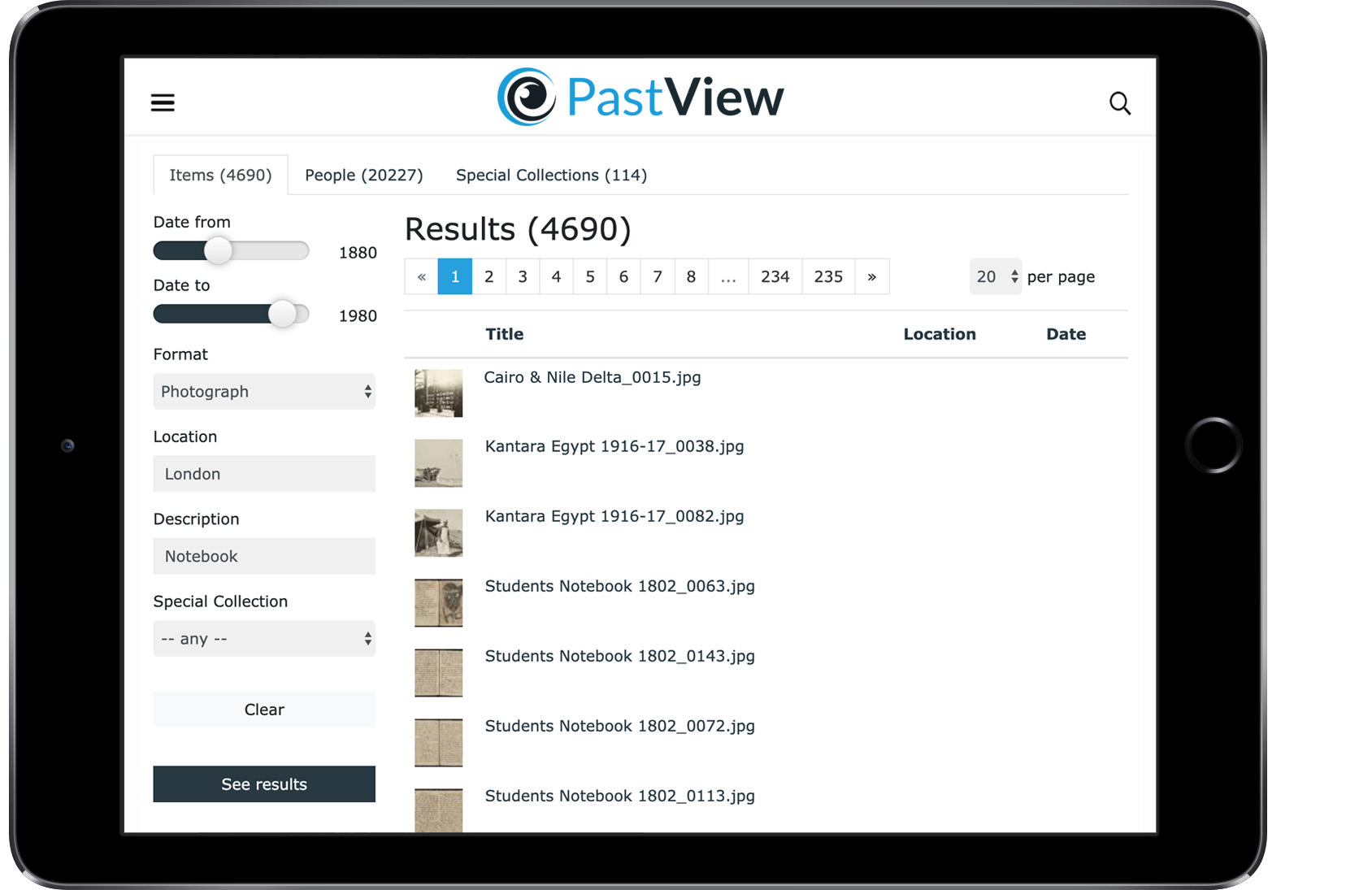 Your individual items are precious in themselves, but often they make up a portfolio of pieces that enhance and compliment each other. PastView tags and links these items together, across collections, to ensure that nothing is left behind: taking your users on a comprehensive journey and making the most of your entire digital collection.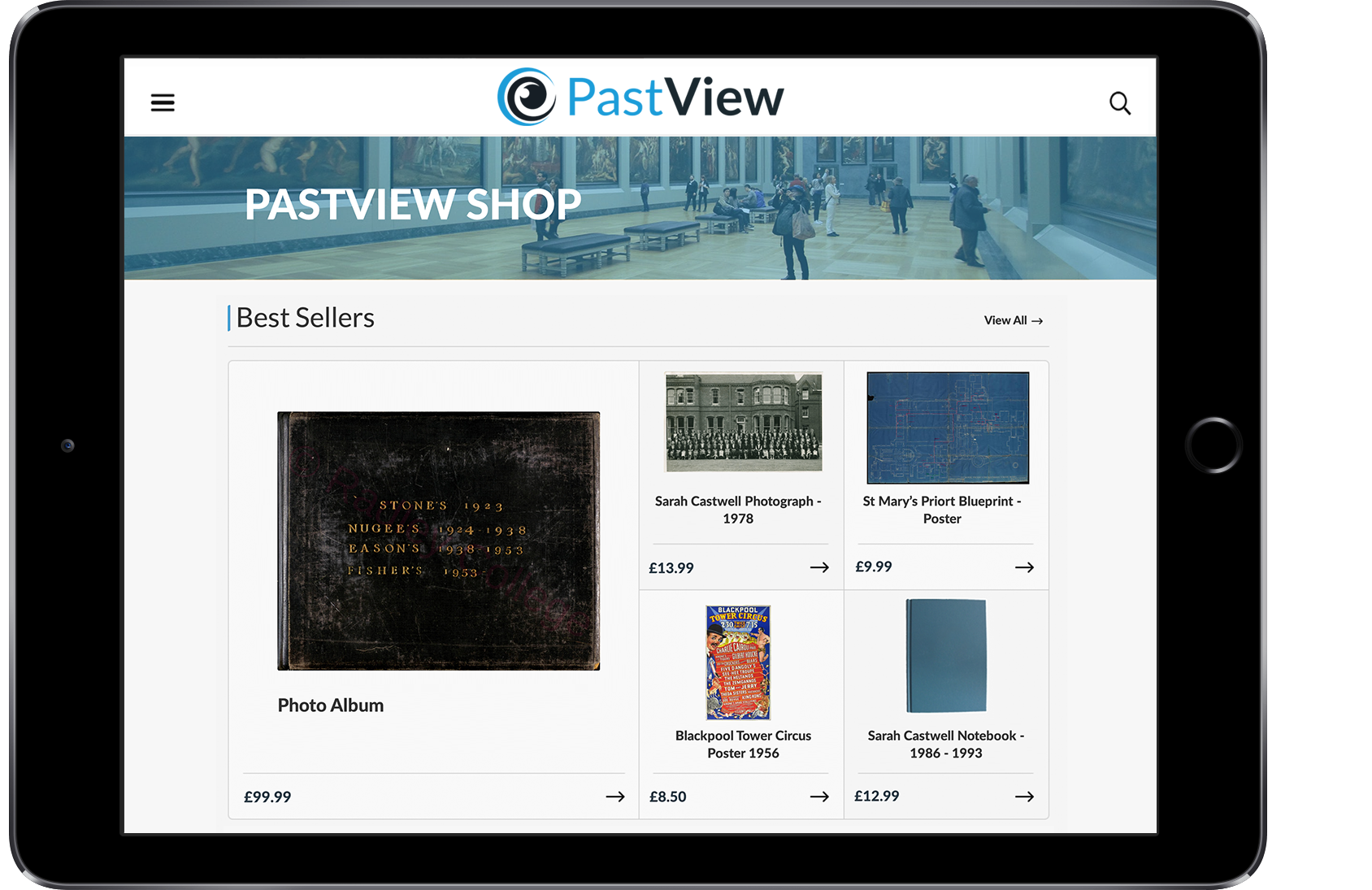 A lot of time, professional care and investment goes into building and maintaining a digital collection, but with PastView these assets can now become viable sources of revenue. With the option to offer subscriptions and paid downloads, it's never been easier to monetise your most valuable items and unlock their true earning potential.
PastView is flexible enough to fit your needs. Explore our PastView packages below: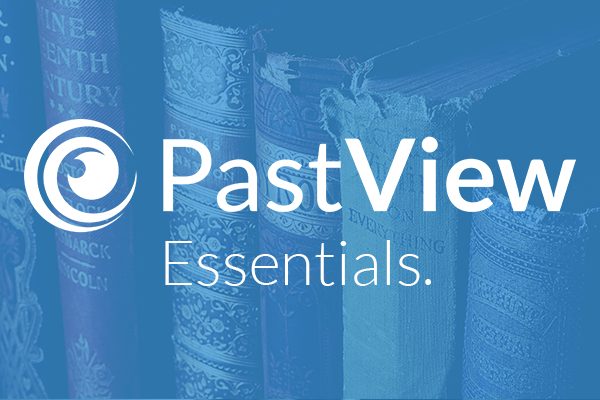 Offer simple, easy access to your digital collections with Essentials.
Starting From: £9,995
Perfect for small to medium sized digital collections. Style your own website and take advantage of a number of truly great features. Get your data online quickly and easily with one user licence & 10GB of storage, and enjoy the benefits that come with freedom, choice and flexibility.
Learn More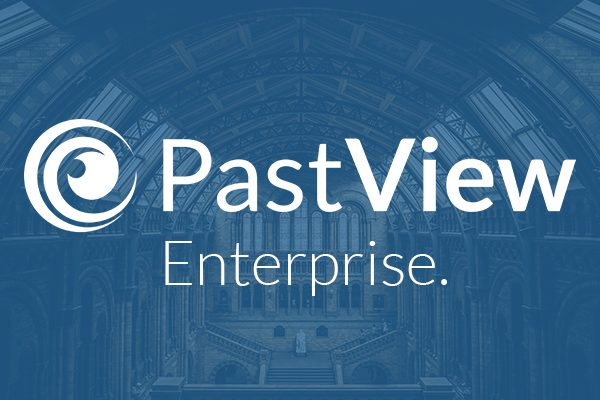 Unlock your digital collections full potential with Enterprise.
Starting From: £25,995
Perfect for medium to large sized digital collections. Take full advantage of a bespoke and beautifully designed website, working closely with our digital consultants. Access all of PastView's management features and have a beautifully designed website creating a truly unique online presence.
Learn More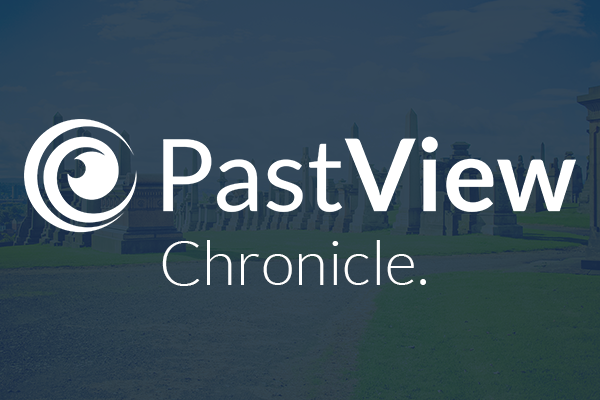 Publish your cemetery records online for instant access with Chronicle.
Starting From: £9,995
Designed specifically for cemeteries to support the valuable public service they provide. Create a website that compliments existing authority branding and import your vast digital records. Enable effortless online searching of the database, whilst having the ability to manage your digital records.
Learn More
Demonstrations
If you would like to find out more about our services, please contact us.

EMAIL US
[email protected]

CALL US
01536 713834

REQUEST A FREE
DEMONSTRATION