PastView Professional Package
PastView Professional Package
Grow your archives audience and start 'tagging' buildings & people.
Trusted to manage, publish and preserve over 10 million digitally archived items, providing access for everyone. To put it simply, PastView allows you to manage your digital collection online, with the ability to assign information and connect to related items. You can then publish your items online to your PastView website, telling the rich story of your collection with just the click of a button.
Learn About PastView
Learn About The Professional Package
All PastView Packages Come With:

Publish Your Collection Online
Open up access to your collection

Easy Collection & Category Management
Just drag-and-drop to organise your collection

Full Support & Maintenance
Providing peace of mind that your archive is always accessible

Access Your Archive From Anywhere
Online access to manage your archive remotely
Request a Demo
The Professional Package Comes With:

Grow your archives audience and start 'tagging' buildings & people.
£19,995
+ Annual Costs
Key Features
Upload up to 500k items

In this package, your items can include images only e.g Scanned images of books, photographs, records, etc

Secure off-site cloud backup
High Res Zoom using Page Explorer
OCR Items on Upload
3D Page Turning using Book Explorer
Protect your Images using Watermarks
3D Virtual Tour of your Spaces
Adding Audio and Visual Items
Multiple Users & User Management
High Res Zoom using Page Explorer
The Page Explorer interface allows effortless high resolution zooming to incredibly fine detail simply by hovering the cursor over an area and using a mouse scroll wheel, double click, or pinch-and-zoom on smart phones and tablets. Panning across images is also easy and intuitive – using just a click and drag with a mouse or touch and drag on touchscreen devices.
Click here to try a demo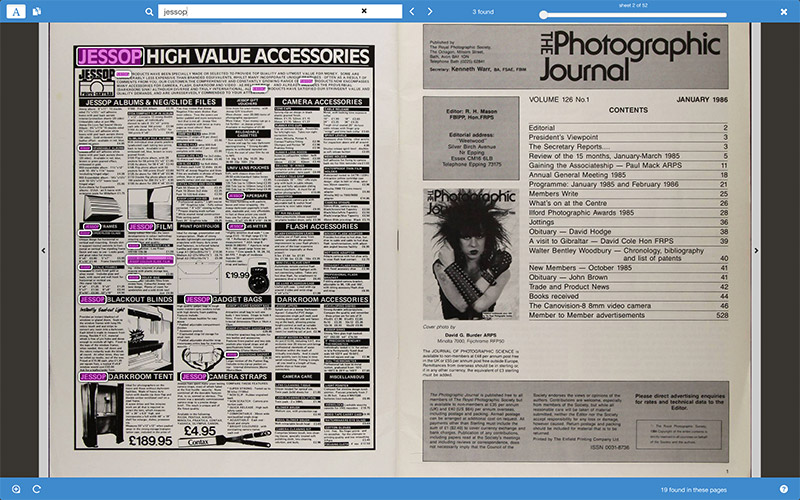 OCR Items on Upload
PastView allows you to capture all written content of an image or record using optical character recognition (OCR) as textual metadata, this metadata can be instantly searched using Page Explorer's integrated search bar.
All identified instances of the search terms on the page or image are then highlighted and the total number of instances found is displayed by the search bar. The option is also provided to allow the user to view the OCR metadata for the image/record as plain text; ideal for researchers who may wish to copy and paste the text content for their own purposes.
Click here to try a demo
3D Page Turning using Book Explorer
Book Explorers 3D page turning functionality allows pages to be smoothly and elegantly turned through flawlessly rendered graphics.
Pages can be turned by clicking and dragging the cursor on a PC or simply by sliding the finger across the screen on tablet, mobile or other touchscreen devices. This can also be achieved via a single button click or finger tap if users prefer.
Click here to try a demo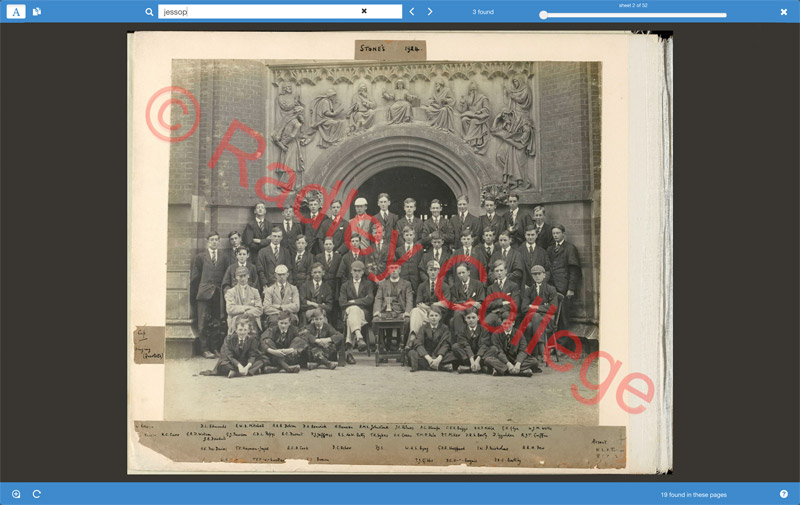 Protect your Images using Watermarks
Secure your images online using a watermark to protect the copyright of the images when accessed by visitors to your online collection. As with all PastView display features, Page Explorer offers integrated watermarking to protect the copyright of images displayed online. This is completely customisable by the administrator of an institutions PastView system, allowing you to control the text or image used for the watermark, its size, placement and opacity.
Simple Page Content Management System
Would you like to announce the launch of a new digital collection on your websites news page? Do you sometimes need to change the contact details on your Contact Us page? PastView comes with a simple CMS so that you or authorised users can quickly and easily maintain the pages within your website.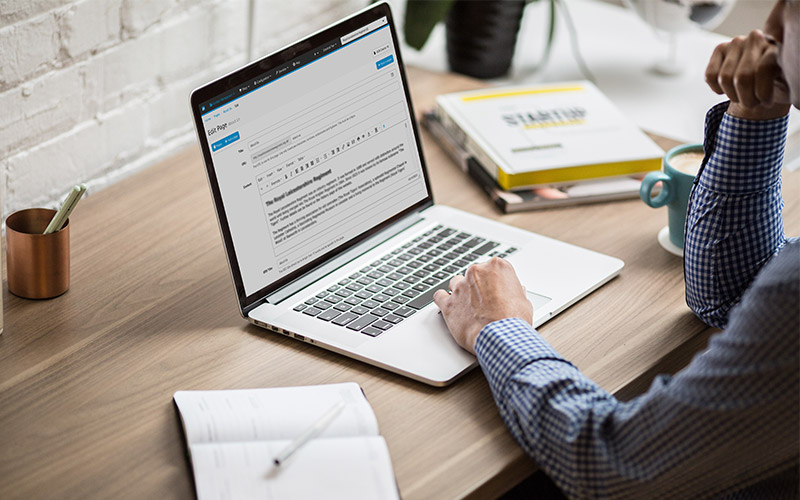 We decided to digitise and publish the Society's journal back to 1853. This is the longest published photographic journal in existence. It allows a researcher to access material that they otherwise wouldn't easily be able to access. A photo historian can now search our archive in their own time. The resulting output has exceeded our expectations. We have a very good personal relation with TownsWeb. The journals project is the start of a relationship with TownsWeb as there are a number of other projects that we would like to realise such as putting online other publications and our own records and minute books.
Frequently Asked Questions
What is PastView and why should I use it?
PastView is the perfect tool to allow you to manage and publish your digital collection online. With the ability to manage images of all popular file types, in-built OCR allowing you to automatically scan your documents and interactive book explorer functionality!
Is PastView accessible online?
Yes, absolutely! The PastView System allows you to manage your collection anywhere that you have an internet connection. Your collection can also be viewed by the public, via a fully customisable PastView website.
Can you recommend a digitisation strategy for the items we would like to import into PastView?
Our consultants are happy to provide guidance regarding your long term digitisation strategy, including; copyright advice, correct resolutions for capturing images, file formats and tools for long term digital preservation.
Can I store different types of metadata against different collections on PastView?
Yes! For example you can include completely different types of metadata against an image of a painting and a newspaper article. This gives you great flexibility to provide rich information about your unique collections.
How easy would it be to add new digitised material or pages on my website?
PastView has it's very own, easy to use web content management suite. Any new images, changes to metadata or pages can be shown online immediately, not requiring assistance from the TWA development team..
Will my PastView website appear in Google searches and receive web-traffic?
PastView gives you full control to optimise your content for SEO, giving you the best chance of appearing in Google searches. TWA's marketing team can also provide your team with marketing training to to help you meet your publishing goals.
Can I watermark content, to prevent users from downloading them?
PastView allows you to watermark images and control the size and resolution of any images that appear on your website, giving you piece of mind and control over your images.
Does PastView have the ability to offer a subscriptions service for visitors wanting access to items in my collection?
PastView allows you to set up different revenue models for each of your different collections. This is a great way to generate income from your most interesting and unique items in your collection.
Can TownsWeb Archiving handle enquiries and orders for photographic prints?
Yes, we can receive orders via your website, process them, print them, despatch them directly to your customer and then pass the revenue on to you. This saves you time, resource and money.
Demonstrations
If you would like to find out more about our services, please contact us.

CALL US
01536 713834

REQUEST A FREE
DEMONSTRATION