Site Search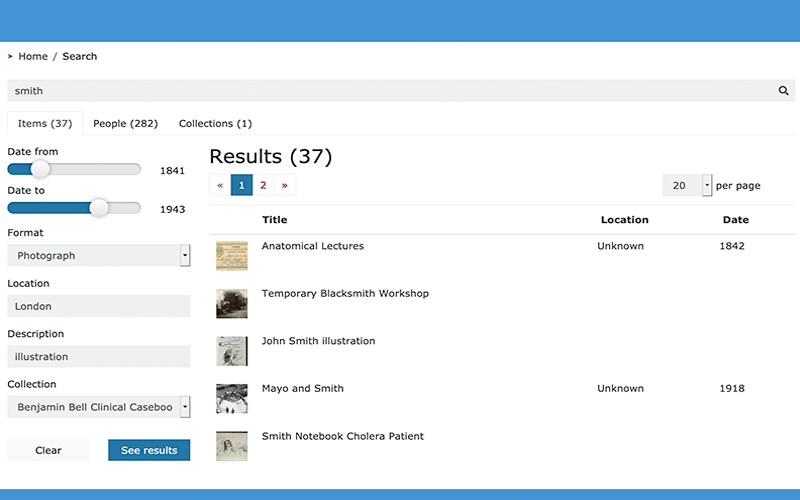 Site Search
Our comprehensive search facility is powered by three main elements: attributes, Optical Character Recognition (OCR), transcription and audio transcription. When items are uploaded to PastView they are allocated attribute sets (all the different ways an item or image can be described) and these terms can then be searched in order to drill down to the most related items, returning results that are comprehensive and accurate. Our software also searches documents for text and accurately picks this out in order to retrieve content by character recognition. Transcription and audio transcription provides yet another means of searching for the information your visitors are looking for. Now they can search with ease and confidence, accessing exactly what they want at the mere click of a button.
See an example and search the Burma Star Memorial Records
Note: Limitations apply with PastView Essentials, please refer to the package comparison document for more information.